Our service department is second to none with a combined 60 years experience. For over 3 decades we have been serving Victoria and surrounding counties providing quality customer service. Our experience and knowledge, coupled with the most technological advanced diagnostics program, are sure to have you up and running in no time. We provide our loyal customers with prompt repair service and are often able to turn around units in just a few days. If your equipment is beyond cost-effective repair we will let you know prior to completing the work. As an authorized STIHL/ECHO dealer, our service department is able to handle your warranty claim for you.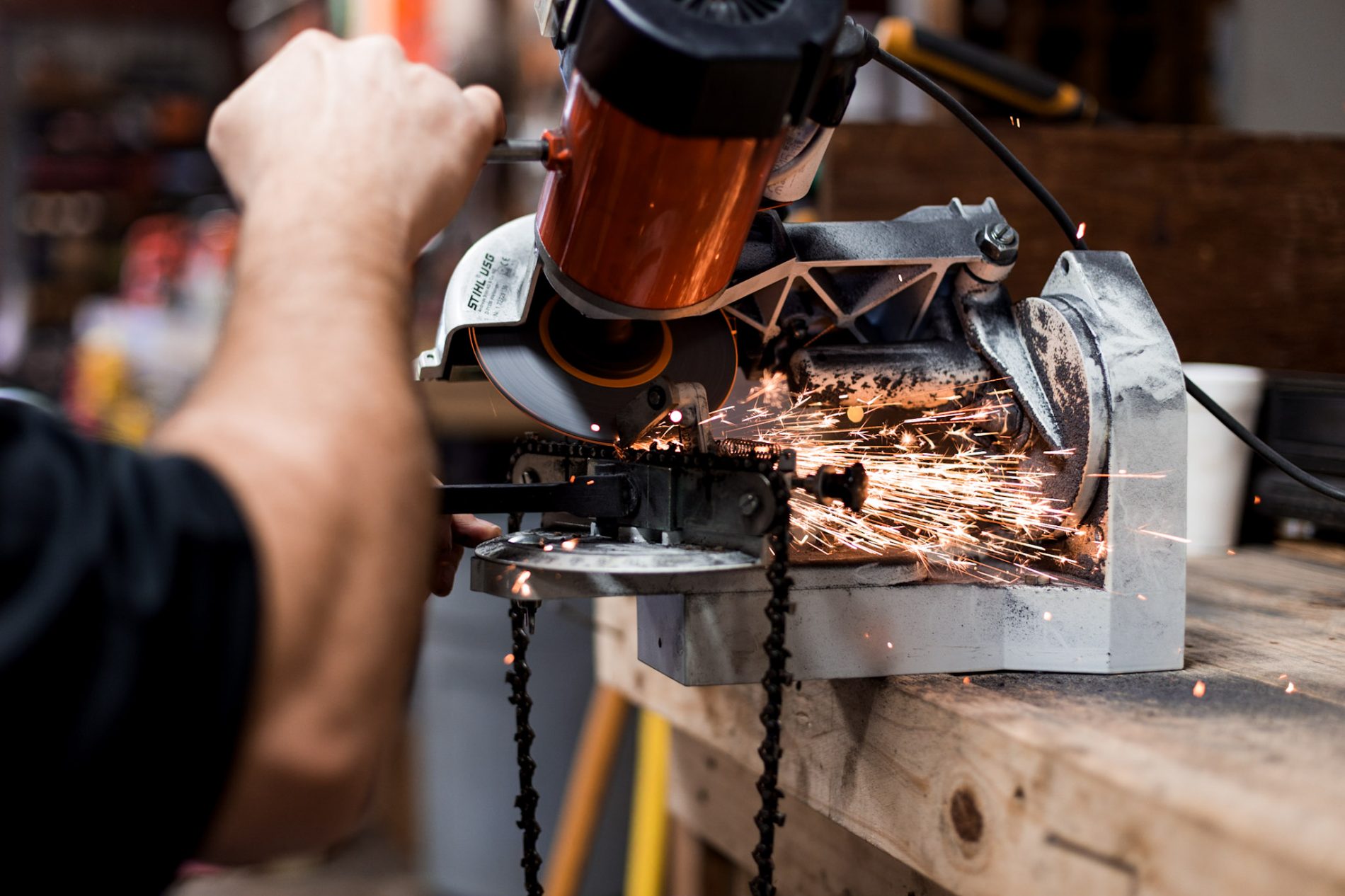 We can clean and sharpen anything with edges
chainsaw chains
carbide tipped circular blades
knives
planer and joiner blade
variety of hand tools, axes, shears, pruners etc.
Scissors
Lawn mower blades
Circular saw blades
All types of carpentry tools
Anything with an edge
Broken equipment? We've got you covered
Our service shop is home to one of the best two-cycle technicians in South Texas. We offer prompt repair services for any handheld power tool.